My first post on Blogspot! Although I already have a Tumblr I decided to make one because it seemed easier to post on and also you can customize it more. I feel like people are starting to make Tumblrs now though so idk haha. Anyway, moving on to the products!
This has been a long awaited haul/review post on the ELF products I bought during their 60% store wide sale. It took about 2 weeks to get here I think. I bought 26 items and it summed up to $40~$45, that's including shipping! Keep in mind though that more than half of the items are $3 or more, they're not just dollar items. So I think this was a really good deal! Now beware, this may be a long post. I tried my best to take clear and accurate pictures of the items. There's going to be a lot of pictures ahead so if you're interested please keep reading. :)
Click images for larger pictures.
High Definition Powder
This product is AMAZING. It's a white translucent powder that makes your skin feel and look smooth. I'm not even over-exaggerating I swear this makes your skin feel so smooth. For $6 this is definitely worth it! I wear it over foundation. My only complaint is the packaging, have to twist it like 3 or more times to get the cap off. Also, when you remove the cap a dust of powder flies out, I think that's because the product is so finely milled. But the product itself is awesome.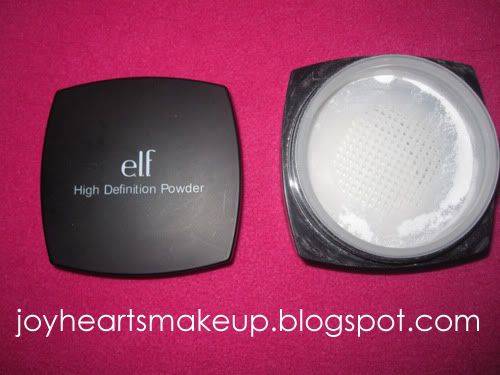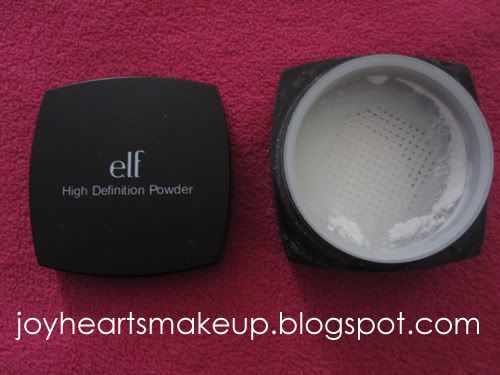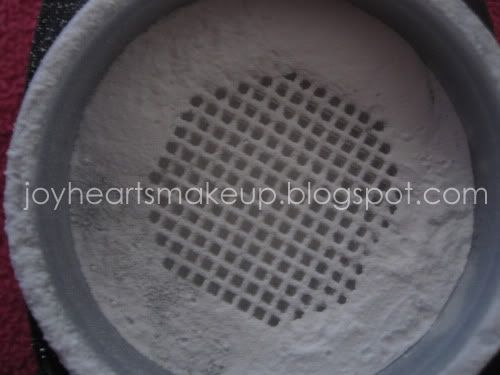 Studio Golden Bronzer
The colors are really nice. I think out of the three bronzers this one compliments me the best because golden colors look good on my skin tone. It's pretty pigmented and it also has a sheen to it. So I don't think this would work for contouring but it's definitely a nice highlighter. Because it has 4 separate colors, there's a color to match any skin tone. Another plus is that it has a full size mirror.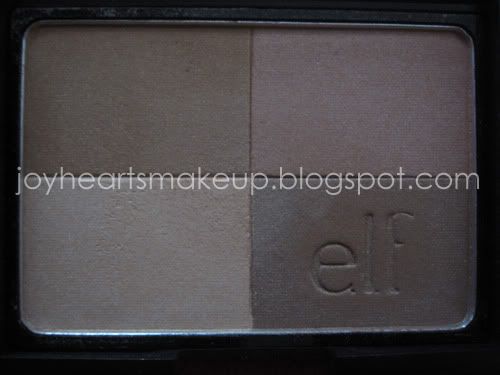 I swatched them individually and the one at the furthest right are all the colors combined.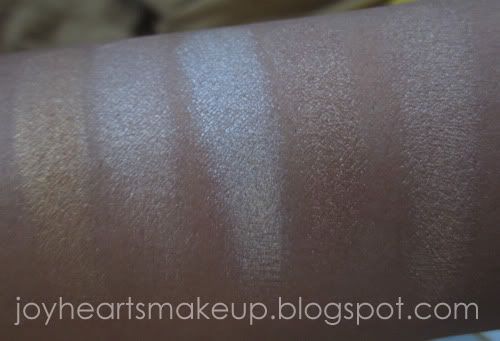 Studio Eyebrow Kit in Ash
This product gives me the most natural looking eyebrows! You seriously cannot tell I'm wearing anything on my brows. It's really light so it's buildable. I already have full eyebrows so I don't need to use a pencil, I only need to fill them in to even it out. Left side is the wax and right side is the powder. I apply the wax first then powder, then I comb it through with a spoolie.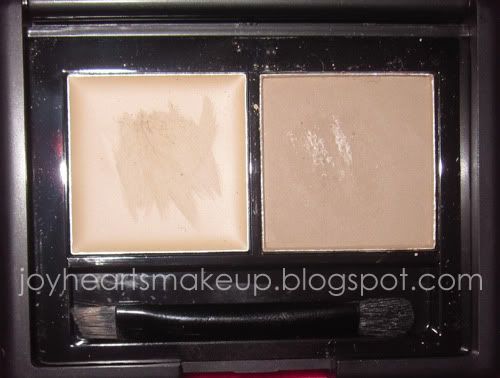 Studio Blush in Gotta Glow
I heard this is a dupe for Nars Albatross, but I don't own that so I can't personally say it is. On the pan it looks white but when you put it on your skin it has a golden sheen to it. It's really unique. This is a gorgeous highlight color.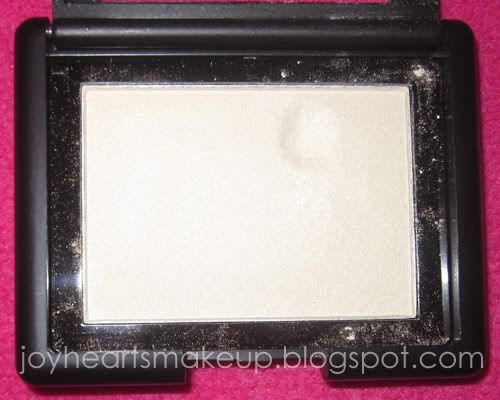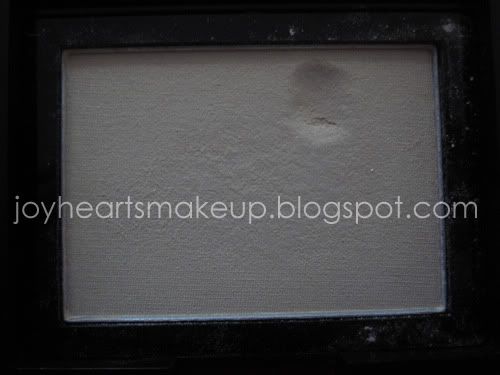 Studio Blush in Candid Coral
I couldn't decide between this and peachy keen because honestly I didn't know the difference. I just thought they were both a peachy color. This blush is actually more vibrant compared to peachy keen and it's also more pink. If you want more color payoff I suggest getting candid coral over peachy keen.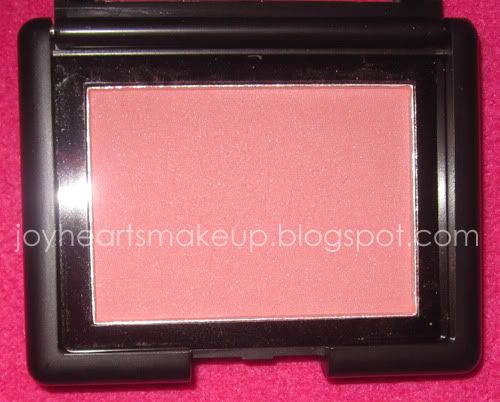 Studio Blush in Peachy Keen
Compared to candid coral this is more natural looking. It's less vibrant so it comes out more of a natural and subtle flush on your cheeks. I don't think this would show up on dark skin tone though since it is on the lighter side. I find myself reaching for this more than candid coral just because I love looking natural.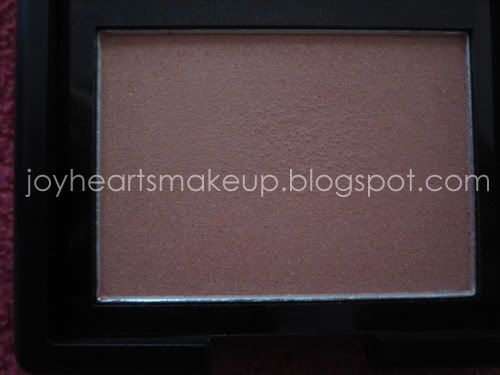 Studio Blush in Tickled Pink
One of my favorites and it's a surprise because I didn't expect to favor this over the others. I initially didn't plan on buying this only because I thought I had enough pinks. I'm glad I did because I don't have a shade like this and it's also really smooth. All the studio blushes are really smooth. This particular one gives a nice subtle pink and it's hard to overdo it, so I feel like I have really good control when applying it. That's really good when I'm in a rush.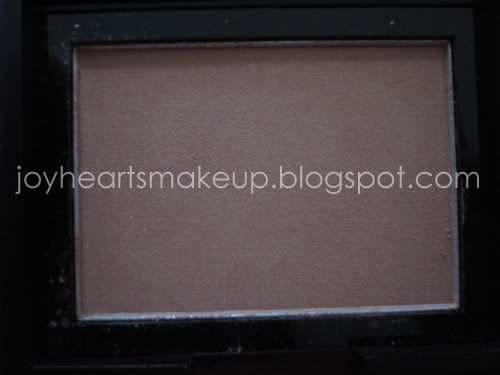 Studio Blush in Fuchsia Fusion
I was kind of disappointed when I first saw this and swatched it, it just seems so freaking glittery. I don't want to look like a disco ball. I love the color itself but the glitter needs to leave! Lol. I intended to get Pink Passion but they were out of stock when I ordered.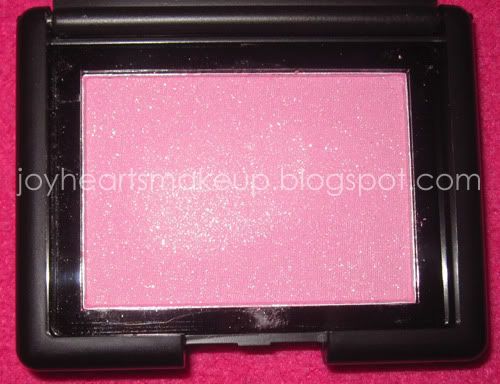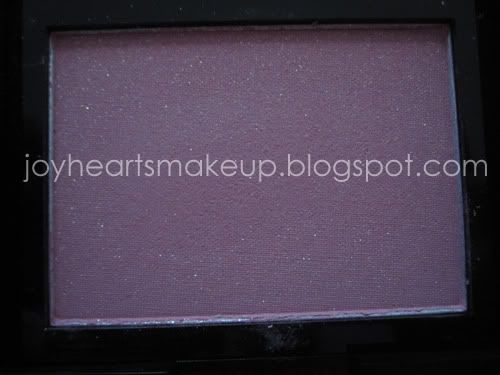 From left to right: Gotta Glow, Tickled Pink, Candid Coral, Peachy Keen, Fuchsia Fusion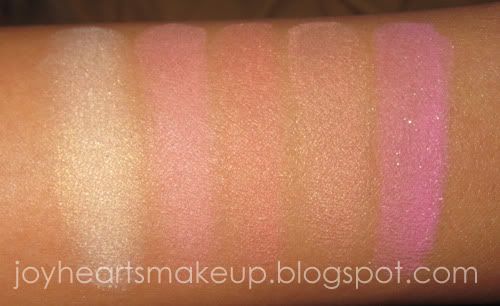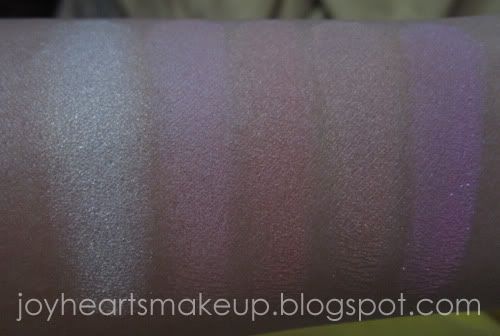 Mineral Blush in Rose
A super gorgeous color! It gives you a beautiful rosy color on your cheeks but you do have to be careful since it's in loose form. I only ordered one because these were $5 and I wasn't sure if I would like them. They're really silky smooth.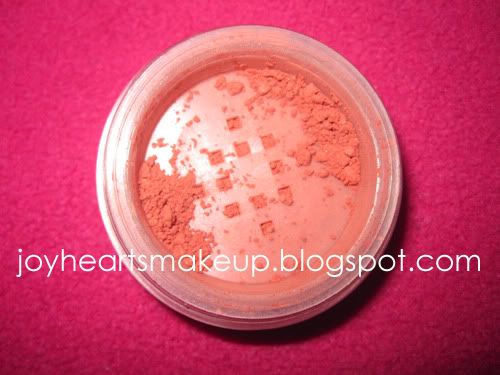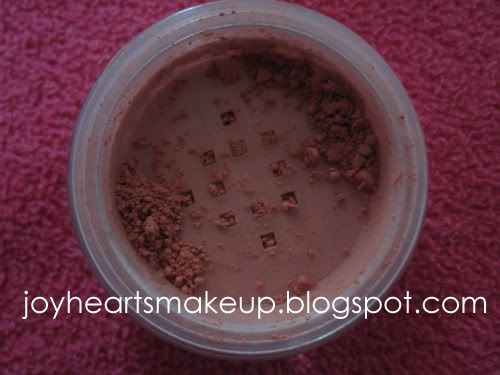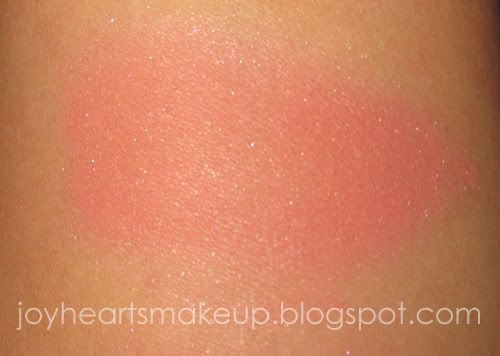 Natural Radiance Blusher in Flushed
These blushes are a little more chalkier compared to the studio blushes. The color is really nice though, kind of a mauve pink. I have to be careful though because since it is a vibrant color, it could look muddy if I'm careless.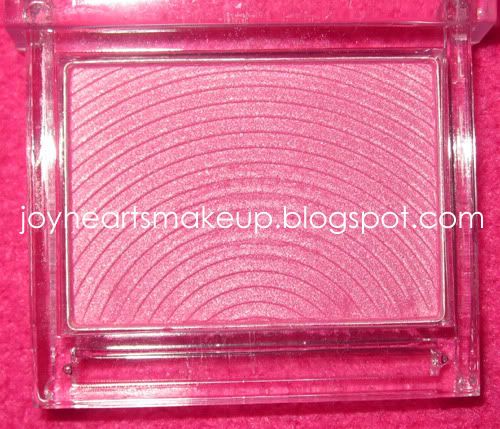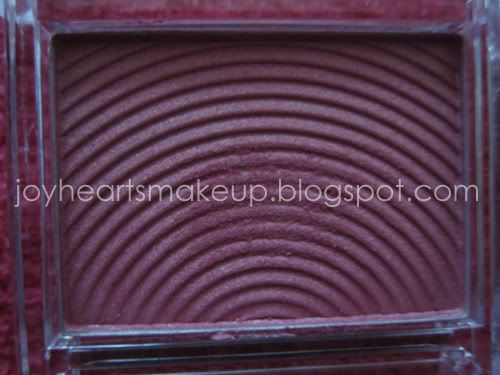 Natural Radiance Blusher in Innocence
A very nice pale pink. I didn't own a color like this and I wanted to see how it looked on my skin, since it was cheap I thought why not. I think this would look better during winter since it is so pale, but nonetheless is a pretty blush.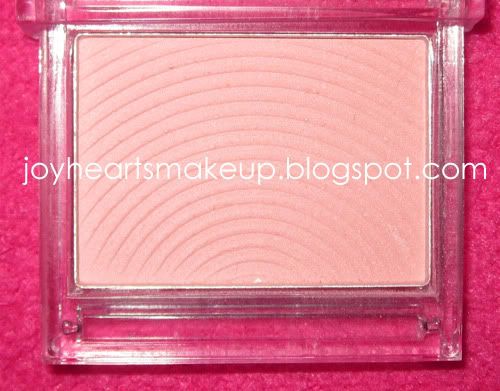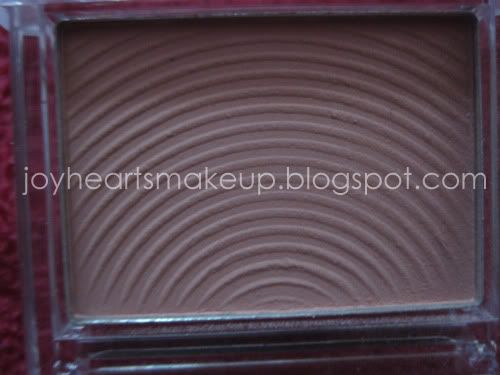 Top to bottom: Innocence, Flushed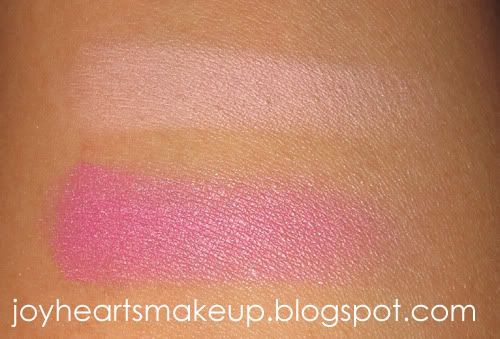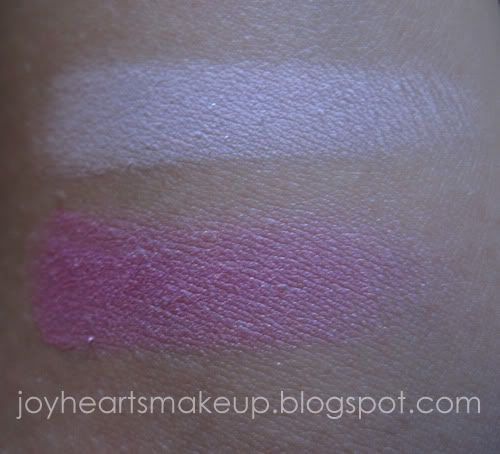 Healthy Glow Bronzing Powder in Luminance
I don't even know how to beginning. I LOVE this powder, it's the best highlighter I've owned so far. Although it is a bit chalky I don't think it really matters to me. It gives the most beautiful and natural glow to your skin!! It doesn't have any chunky glitters so it looks nice on me. I'm afraid to use highlighters on the bridge of my nose that have huge glitters because I have large pores. But this is my favorite! And it's only $1! It's a beige colored powder so it blends really well on my skin. It's impossible to go wrong with this.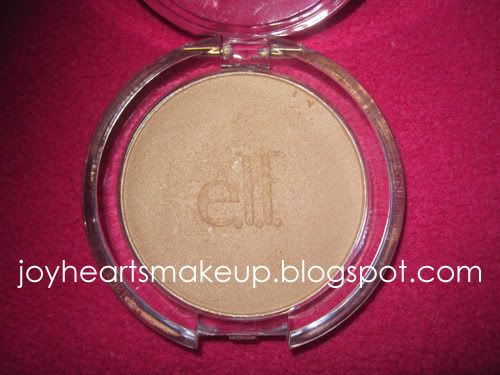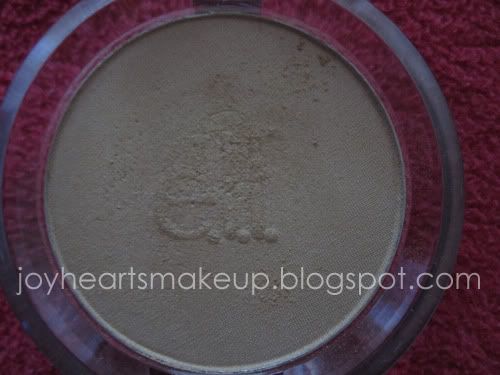 Shimmering Facial Whip in Spotlight
I heard this is a dupe for Nars Copacabana, I don't own that either so I can't tell you. It's a nice sheer highlighter and I think this would fit any skin tone. It's kind of watery so it's really easy to blend. My only complaint is the smell.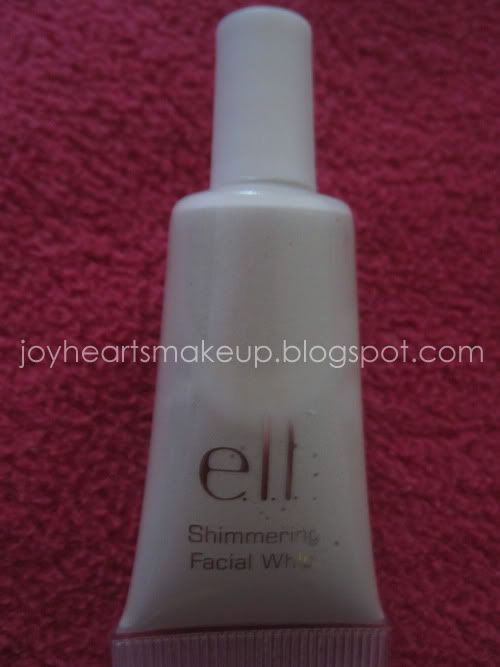 Shimmering Facial Whip in Golden Peach
I thought I should add a golden liquid highlighter to my collection since I think golden colors compliment me nicely. Compared to spotlight this is a little bit harder to blend I don't know why. It feels more sticky but it's still blendable.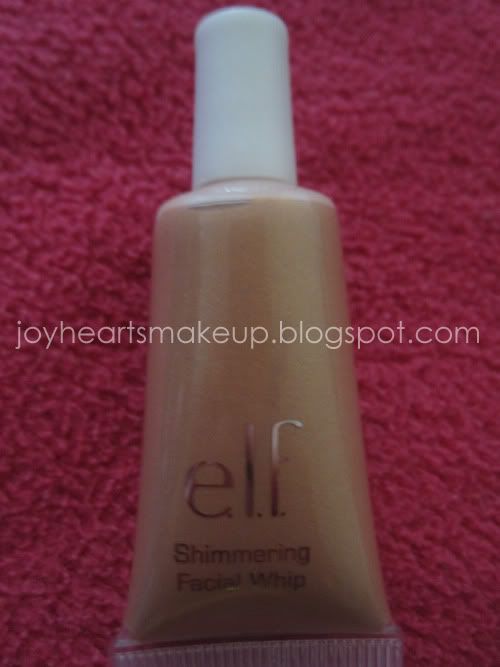 Left to Right: Luminance, Spotlight, Golden Peach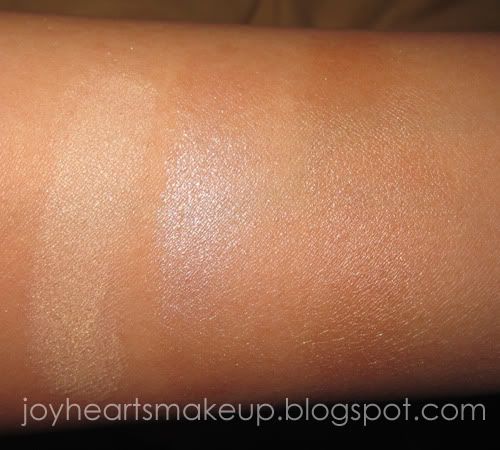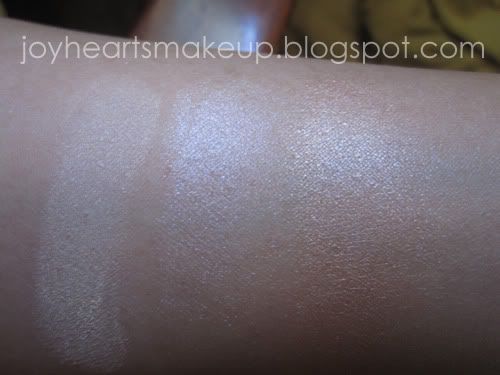 Mineral Eyeshadow in Temptress
I was pretty disappointed when I first saw this. It's mainly because of the color. Based off swatches I saw online I thought it was going to be a neutral color, but it's actually a pastel lilac color and it's completely matte. I have no idea how I'm gonna use that. I think I might use it underneath darker more vibrant colors to tone them down.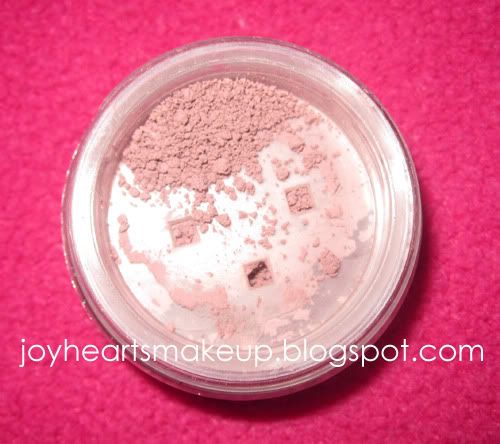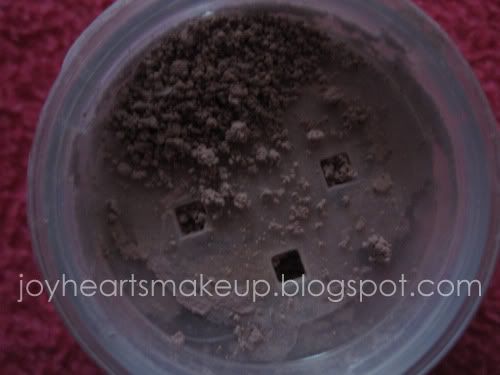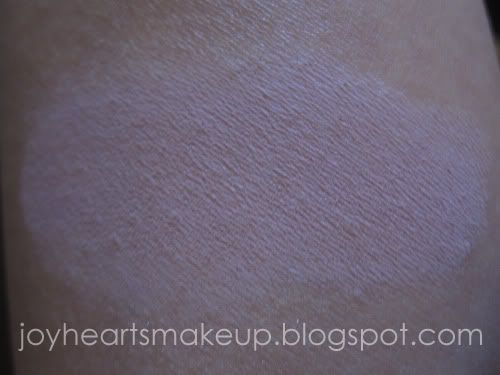 Mineral Lip Liner in Natural
I thought the color would look natural on my lips but it's actually a little bit too dark. It's really smooth though. I could use it under bright lipstick or lipgloss to tone them done. Staying power is okay since it's so creamy.

Mineral Lipstick in Nicely Nude
WTF is that hair strand doing there?! GTFO. So yeah these mineral lipsticks are really creamy and smooth. However! They all seem to be frosty or something, which doesn't look nice on my dry lips. When I look closely there's a lot of very tiny gold shimmers. They're a little bit sheer so I have to build it up. I don't know how I feel about them yet, I have to keep using them to really tell. I might just use them with other lipsticks or lipglosses. This particular color is the most natural lip color on me.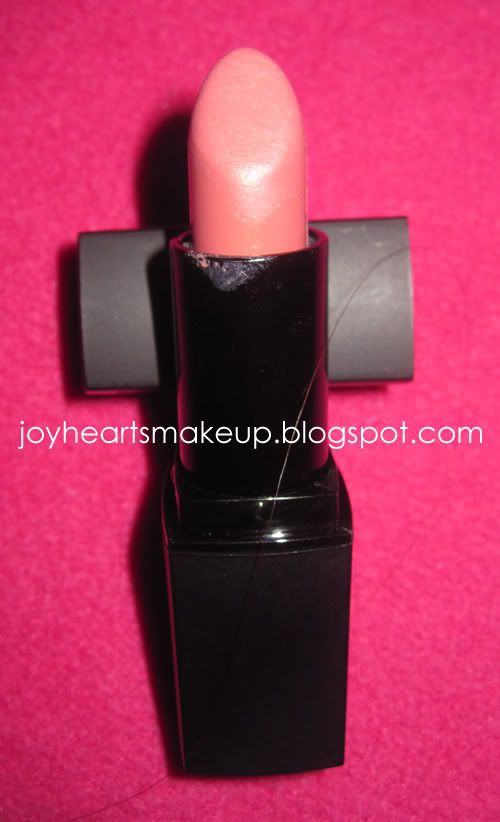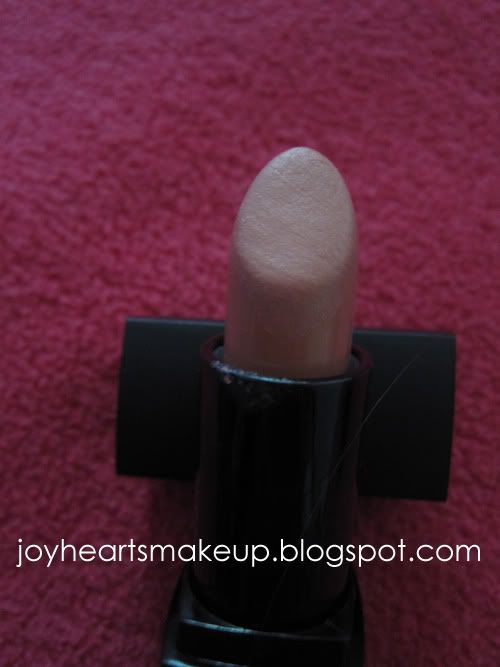 Mineral Lipstick in Runaway Pink
This one is kind of like a baby pink with slight blue undertone. That doesn't look so great on me lol but I think I can make it work by layering lipstick or lipgloss over it. It kind of reminds me of Snob by MAC.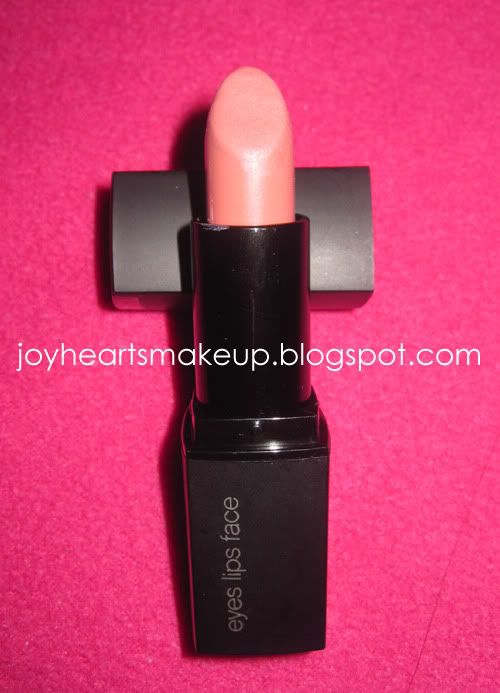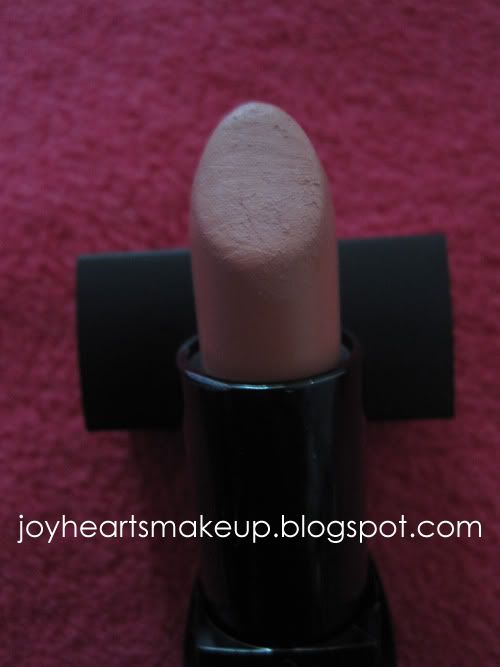 Mineral Lipstick in Party Pink
This is a more deeper pink that very slightly looks coral.
From left to right: Nicely Nude, Runaway Pink, Party Pink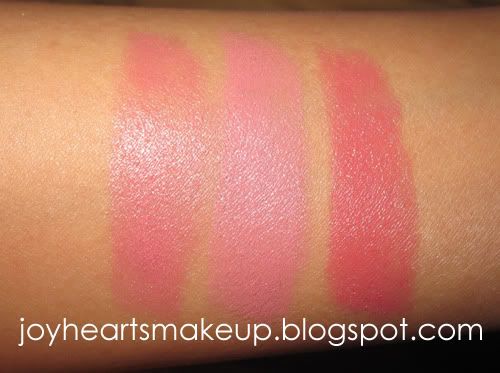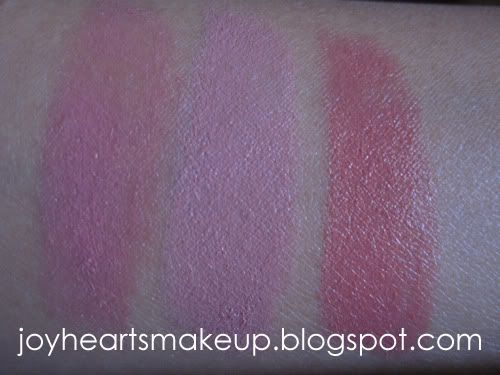 Studio 11 Piece Brush Collection
These brushes are SO SOFT. They're some of the softest brushes I own. I bought the set because if I bought them individually it would cost $33 but I bought the set I save $3 plus I get a case lol. They have a slight scent to them which will probably go away overtime. Super recommend.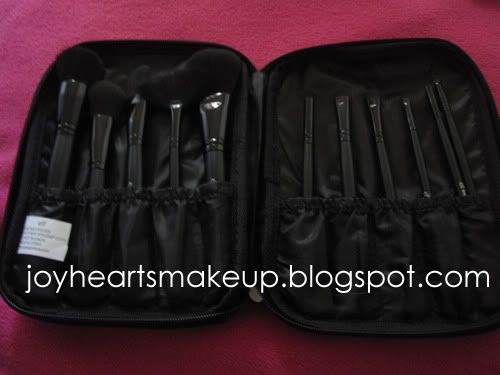 From left to right: powder brush, blush brush, angled foundation brush, fan brush, complexion brush
From left to right: contour brush, eyeshadow brush, concealer brush, small angled brush, small smudge brush, small precision brush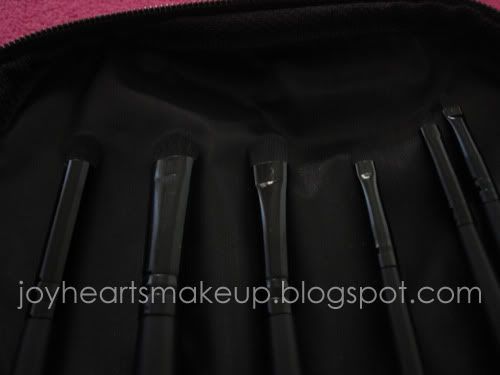 Nail Polish
From left to right: Innocent, Desert Haze, Smoky Brown, Mod Mauve
I haven't tried these out yet so I don't know what to say. I've seen swatches of them and they look really nice. I heard you have to put 2-3 coats to get a really good opaque color. Since it's only a dollar I wouldn't be surprised if they were sheer. I actually wanted other colors but they were out of stock of the ones I really wanted. I'm eager to try out Desert Haze it's a really light gray color.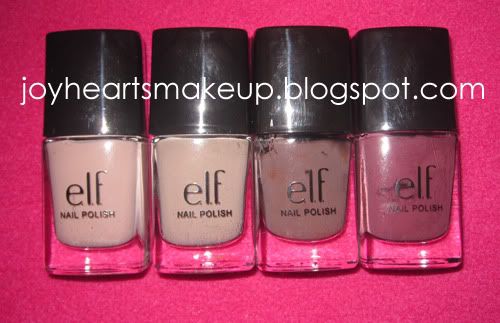 Oil Blotting Sheets
These are pretty decent, they take a while to remove all of the oil. I have to use at least two sheets, so I just grab two and use them together to make it more effective. They work but you just have to do extra work lol.